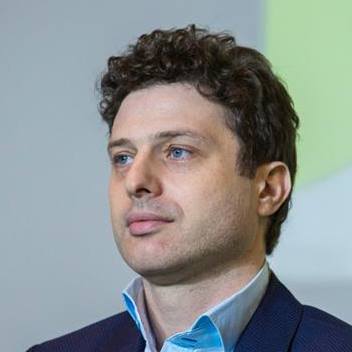 Alexander Malioukov
Numismatist, creator of CoinBrothers
Hello, please allow me to introduce myself. I am the creator of CoinBrothers. I've collected coins since early childhood, continuing my grandfather's collection. At some point, I realized that the greatest pleasure comes not from the possession of a particular coin, but from three processes:
Identification – when through catalogs, or through various forums and sites I find out what kind of coin came into my possession.
Knowledge – when I find new and interesting information related to the coin such as the geographical, historical, political and even economic facts of the coin.
Communication – live communication with like-minded people, numismatists, from around the world with whom I buy or trade coins.
Acknowledgments
Unfortunately, there are no numismatic online resources that fully meet all my needs. So, I created a new service; one that is modern and more functionally perfect. For a coin collector with 15 years of experience in the IT industry (creating online services and working with online communities), such a task was an interesting challenge. I'd like to express my deep gratitude to all the people who helped me throughout the various stages of creating the service with both their words and their actions. Many functional solutions are the result of the use of various numismatic online services, for which I am sincerely grateful to their creators.
How it works
The beta version of the service is ready; all that's needed now is content. First, you need to create a complete catalog of coins. To do this, we have made an elegant tool to add to the catalog of coins and convenient functionality for the collective editing of information. We are pursuing an ambitious goal: to not only try to draw in the maximum number of coins, but to report on each coin a vast amount of information and to illustrate it by using a series of high-quality photos. When the catalog is filled with coins, all of us will be able to adequately enjoy a unique and very convenient interface for exchange.
Take the first step
The main value of our service is in the online community of its users. We have to earn your trust so that you could find the time and desire to invest your experience and knowledge in our common project. When choosing a goal, it is worth seriously reflecting on the path to achieve it. After all, you will spend more time on the path to your goal than at the finish line. An exciting adventure is waiting for you! Take the first step and add your coin to the catalog!

With respect and best wishes,
Alexander Malioukov

P.S. The service is still in beta testing. If you notice any malfunction, send me a message describing your actions, the error text (or screenshot), and information about your browser (name, version).